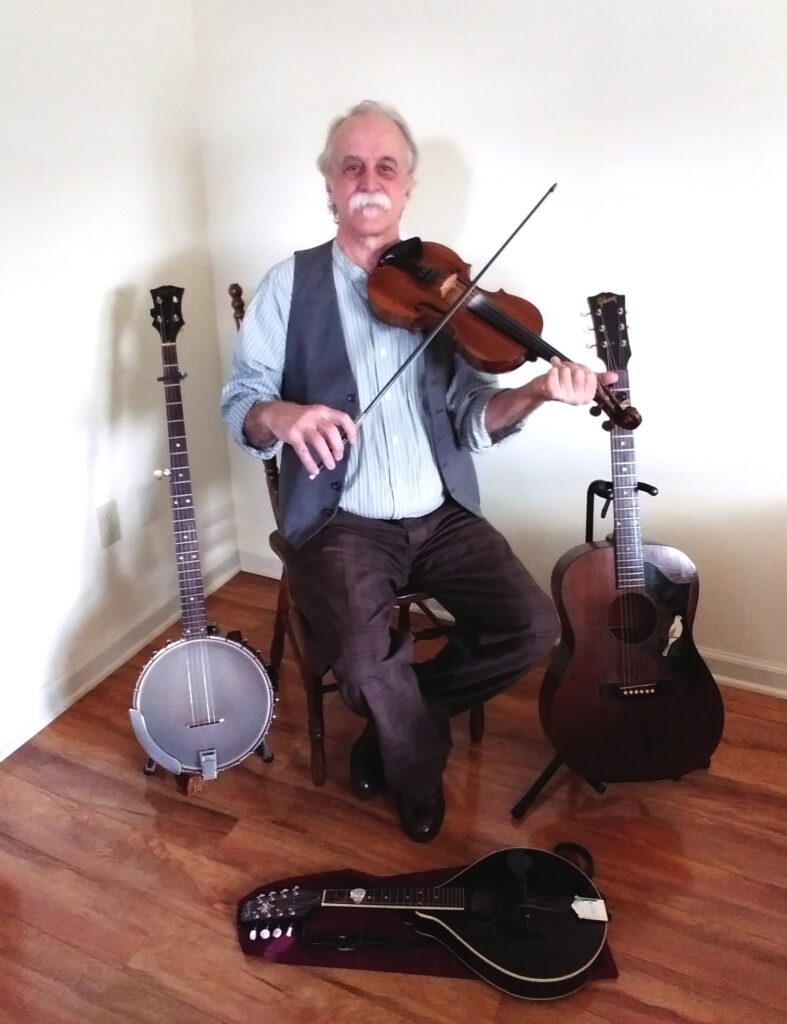 Mark Tamsula began fiddling and performing over 30 years ago. With a repertoire of 600+ tunes, Mark's a living archive of traditional folk culture. He has little to say about things other than Old Time music and he doesn't read much either (music that is), but that's okay because most of the music he knows isn't written down. This is because much of the traditional Old Time repertoire available to us today has been passed aurally from player-to-player for generations.
According to the Western Pa. Old Time Music Page, Mark's fiddling is " as smooth as yam pie." Combine this with his abundant collection of tunes, high-spirited banjo and mandolin playing and humorous songs and you've got a great show. He also teaches fiddle, banjo, guitar, and mandolin in the aural tradition.
Please contact for pricing information.