Old Time Fiddle | Banjo | Guitar | Mandolin
Clawhammer Banjo
Originally an African instrument brought over by slaves, the banjo has become the most distinctly identifiable American folk instrument. Much of its modern recognition is focused around the bluegrass style played by picking the strings upwards with the fingers. An older method known as clawhammer or frailing also maintains a consistent interest among players. This is done by a downward brushing of the strings with the backs of the fingernails, and an alternating thumb stroke, resulting in a characteristic back beat rhythm that gives old time music so much of its rural charm. Since the banjo is tuned to nearly open chords, different tunings are learned to be able to play in different keys.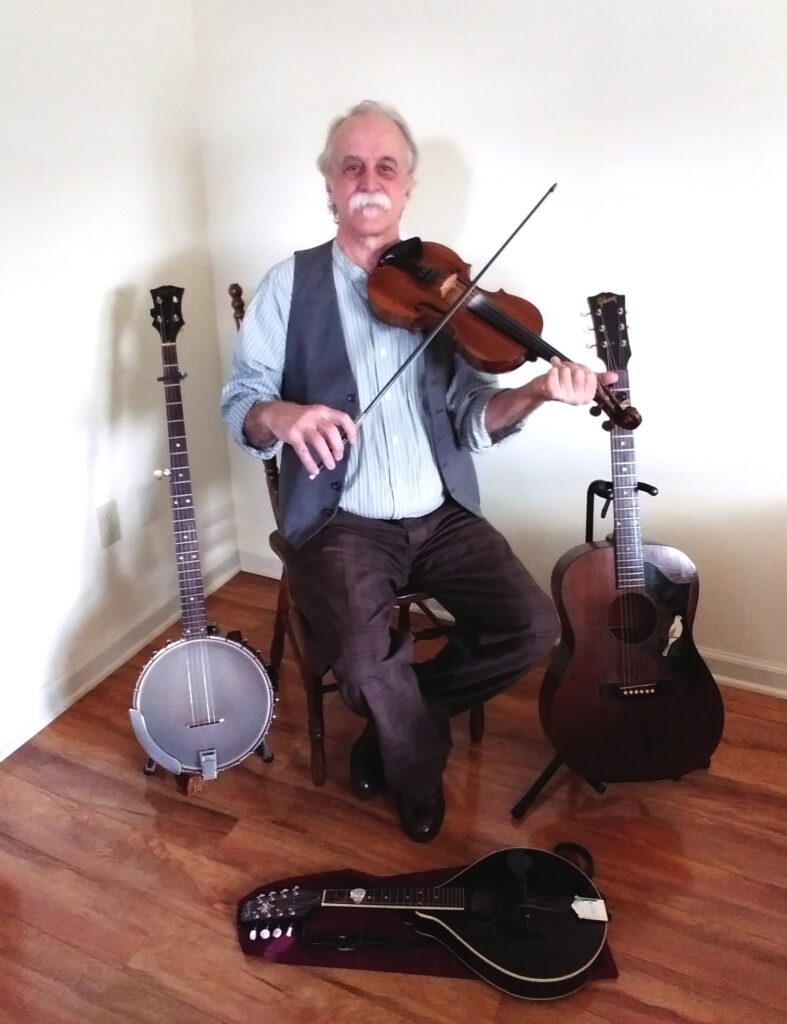 Private lessons are taught by Mark Tamsula at his home in Pittsburgh PA. He has over thirty years of performing and teaching experience.
Current rate: $50 / hour
Ages / Skill levels: All
Email: Please follow this link for contact information
Scheduling: weekday mornings, afternoons, evenings
Group classes at affordable rates may also be available.

Available for festival and school workshops.